《天倫》
The Link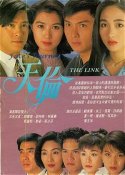 集數 : 40集
播映日期 : 3/93 - 5/93
監製 : 莊偉健
編審 : 梁詠梅 , 趙靜蓉
演員角色表
| | |
| --- | --- |
| 角色 | 演員 |
| 林家偉 | 關禮傑 |
| 唐可琪 | 黎姿 |
| 林家達 | 林嘉華 |
| 林紫珊 | 郭藹明 |
| 宋文俊 | 邵仲衡 |
| 齊雪兒 | 蔡少芬 |
| 齊天亮 | 朱江 |
| 葉雅嫻 | 胡美儀 |
| 林波 | 黃一飛 |
| 張玉卿 | 林其欣 |
| 林海 | 張翼 |
| 林清 | 顧美華 |
| 程若楠 | 梁舜燕 |
| Kitty | 崔嘉寶 |
人物性格 :
Eddie Kwan: He is the second oldest sibling in the Lum family and the one son that his dad hates the most. When he was young, Eddie was caught stealing and got kicked out of school. He never finished high school. That is why his dad condescends him so much. Practically every time they see each other, they start yelling at each other. Usually, Eddie's dad starts it first. Eddie, though, really loves his father despite all the times he has been scolded by him. He is also very honest in terms of doing business, caring in terms of family and friends, and a serious person in terms of love relationships. I really love him in this series because he did a fabulous job with this role!!
Gigi Lai: She is a crazy girl in the beginning of the series. Her mom died when she was really young, and her dad basically takes money off of her for drugs and alcohol. Therefore, Gigi hates her father a lot. She has a godfather, though, who loves and cares for her very much, but he cannot control Gigi. When she was 14, she became wild and it is not until she met Eddie that she undergoes a metamorphosis! Eddie changed her life!! Hehe! After she serves half a year in prison, Eddie wakes her up and she turns into an appropriate and sweet girl with a proper occupation! I really love Gigi in this series! She is so suitable for this role!
David Siu: He is the youngest sibling in the Soong family fresh off the boat from England. He is a very fair and kind person, and he eventually falls head over heels in love with Amy Kwok. His older brother is jealous of him because he is so intelligent and because his mom loves him more. Later on in the show, he has to pick between his wife and the maintenance of his family reputation. Poor David! He is caught amidst the conundrums of the rich! That is the bad thing of being rich!
Amy Kwok: She is the third oldest sibling in the Lum family. She is a very na鴳e and immature person in the beginning. She gets mad very easily. She is also the sophisticated girl in the family. All family members love her. She was an actress and after she married David, she quit for him. Amy, though, is very lovable and nice to everybody in the family. She looked so much better than her modern day photos because she was younger. She was actually pretty in this series. I despise her character because she was too stubborn and mean to David, who was a good husband! She keeps on claiming that she sacrifices a lot for David and refuses to support him. Compared to Gigi, her sacrifices mean nothing!
Lum Ga Wa: He is the oldest sibling in the Lum family and also the son that his dad loves the most because he has a "great" occupation and he had the most schooling. In actuality, Ga Wa is not what his dad thinks him to be. He makes money, yes, but he is a very deceiving person who readily cheats other people. One time, he made Eddie his scapegoat for being the one who owed money to the triads. Ga Wa refuses to let anybody disdain him. Meanie! I hate him in this series.
Lum Kay Yun: She is the wife of Ga Wa. She is an absolute witch. She loves to criticize people; she is selfish; and she loves to boast about her jewelry and expensive clothing that her husband bought for her! She makes her husband give her what she wants, and she wants to maintain her face in front of everybody. She is enraged when other people make fun of her. It seems like she believes that she is the only person who can make fun of other people. Obviously, she has a big mouth. Eventually, she learns a lesson when her husband falls for Ada Choi. Ga Wa was actually nice to her, but she was just being a loser all along.
Savio Tsang: He is the son-in-law to the Soong family. I feel absolutely sorry for him because every member of the family except David disdains him. Even his wife condescends him too. She goes out every night because she is bored at home. She complains all the time that Savio spends no time with her and that he does not try to understand her, but how can he if everybody treats him like an oxen?? He copes a lot with everybody's condescension until he finally erupts one day. He cannot divorce his wife either because the Soong family would lose face. Instead, he falls in love with Lily Chung. Savio actually did try to make his wife happy once in the show, but since she did not care, he gave up. Can't say that Savio did not try!!! He vows for vengeance against the Soong family and teams up with Ga Wa. I don't think he deserves what he gets in the end. I still love him in this series even though he is bad because he deserves to be sympathized, and he is quite a cutie-pie!!
Lily Chung: She is the youngest sibling in the Lum family. She does most of the housework. She suffers from a low self esteem because everybody makes her decisions for her. She does not dare become independent in fear of her father's disapproval. She somewhat resembles Eddie too. She and Savio eventually like each other because she accepts his past and is very supportive of him. I think they made a good couple, but things changed...
Ada Choi: She is the ultimate antagonist in this series because she screws up the Lum family in the end. She is a 19-year-old girl who has just finished school in England. She is unaware that her dad loves another woman, who happens to be part of the Lum family. Later, wanting to keep her family together, she sets about conspiring to destroy the family. Although I do not like Ada Choi that much, I have to admit that she is indeed a good actress because she is very despicable in this series. She has an affair with Ga Wa, but she is only using him. She does not find a true love in this series and gets the punishment she deserves. I hate her a lot in this series, especially at the end when she hurts Gigi 2 times. Fortunately, Gigi and her baby do not die!! Also, Ada's eyes are very evil looking throughout the series.
The Couple Describe (1) :
Eddie and Gigi
In the beginning, Eddie loved a girl named Kitty, who was superficial and materialistic. Eddie also met Gigi in the beginning while doing his work, which was going after debts. Gigi was a wild bar girl then who was rough and fought a lot. She had a punk boyfriend who used her to obtain money. Because of him, she had to serve a half-year jail sentence. She caught him having an affair with another woman. Being mad, she got into a catfight with this woman and injured her. Eddie, all along, was trying to prevent her from hurting this woman. It's really funny how Gigi elbows Eddie all the time when he is restraining her. It's so cute. Gigi beats Eddie up.
Therefore, Eddie testifies and tells the truth in court. Gigi was not mad at him though because she knew he was telling the truth. While serving her prison term, she meets this friend and after they are both released, they lived together.
In the meantime, Eddie had become well acquainted with Gigi's godfather, A Gow, who lived one story below. Because of him, Eddie always helped search for Gigi when she took off after an argument. Gigi really hated Eddie a lot because he told her godfather that she was not changeable and that she would always be wild and also because he kept on interfering in her personal business. Gigi knew that her godfather truly cared for her. Therefore, she attempted to change for his sake and looked for a job at a store. She worked there for a while, but her old friends would not stop bothering her. Then one day, the death of her jail mate woke her up. She did not want to die as brutally as her. This incident is her turning point where she undergoes a huge metamorphosis. She becomes good and worked for Eddie's aunt, Lum Ching, as a saleswoman for cars. Gigi quickly forgave Eddie and became quick friends. The first time Eddie saw Gigi in a business suit, he was shocked because she looked so pretty. Hehe.
Their friendship slowly, slowly blossomed into love. First of all though, Kitty dumped Eddie for a rich man who wanted to move with her to Canada. Of course, he was heart broken and was drunk and sad for many days. Gigi, though, snapped him out of it. One thing I always noticed is that Eddie always helped defend Gigi in fights from the very beginning when he did not know her. Hehe!
The series then shows how their friendship develops by displaying Eddie's happiness when he sees Gigi every time, his concern when she is hurt, and his concern of what she thinks. Eddie shipped crates of goods, and Gigi visited him almost everyday. The one incident that initiated their relationship is when a couple of their friends made Eddie kiss Gigi after losing a game. They both felt awkward, and in the elevator on their way home, Eddie wanted to express his feelings but Gigi kept interrupting. The next day at work, he ponders whether he actually likes Gigi or not. Eddie is a little confused!
The next incident arises from the return of Gigi's drug addict father. She asks Eddie for $30 000, which he promises immediately. He follows her to find out what is wrong, and Gigi sees him. She then gets mad and says to him that he would disdain her now because of her father and continues to rant on about not wanting him to be merely her brother. Eddie finally plucks up his courage and says he does not either, and they smooch each other for a long time in the rain!!! As they begin to date happily, Kitty returns for Eddie after getting dumped by the rich man.
Eddie does not tell Gigi about Kitty because he was scared that she would misunderstand, which did occur when she did find out. It took Eddie a couple of sentences to make her happy again. Gigi is too easy to get. Being the righteous type of girl, Gigi becomes friends with Kitty, but Kitty does not like her at all. When Kitty pretends to break her leg, Gigi insisted on helping her with the household chores after work each day. She almost gave up an opportunity to upgrade her skills as a saleswoman in Japan for this malevolent woman. Gigi finds out that Kitty is really not injured and figures out her motive. She gets extremely enraged, but she does not tell Eddie. This part of the show peeved me off a lot because Eddie took Gigi for granted. For example, Gigi, Eddie, and Kitty spent a day in the park, and whom Eddie cared for was Kitty. He completely ignored Gigi, not even knowing that she threw up after going on one of the rides. He kept holding onto Kitty as if they were still dating. When Eddie left to get some drinks, Kitty said some terrible words to Gigi. She told her that Gigi was merely a substitute for her and that her reappearance would mean Gigi's breakup with Eddie. Of course, Gigi denied all of these lies, but she could not help but think about it when she returned home. Eddie found her and asked her if she was mad at him for his neglect of her in the park. He also inquired why she did not discuss with him about her decision to go to Japan. Gigi told him the reason she did not was because she wanted some time of separation between them. This statement totally took Eddie by surprise, and this perfect couple got into their first argument. Eddie kept claiming that he truly loved Gigi while Gigi told him to carefully think about who he liked more: her or Kitty. She then left him with these words.
Eddie never made it to the airport because of Kitty. She deliberately hurt herself so that Eddie would have to babysit her again. Gigi kept on waiting for Eddie but still not seeing any sign of him, she departed, sad and disappointed. Poor Gigi! I was so mad at Eddie at this point!
Thus, Gigi left for 10 days. She phoned Lum Ching once to inquire about Eddie's welfare, but Eddie never phoned her at all. Instead, with the help of Gigi's godfather, he played a humongous trick on Gigi when she returned. Her godfather drove her to a church where a wedding was taking place. She saw Eddie in a suit and Kitty in a wedding dress. She thought that they were both getting married and began to cry. Eddie offered her a napkin, and she congratulated him. Kitty then comes up and tells Gigi the true groom was another guy. All her tears immediately disappear and Gigi and Eddie get back together. They talk together happily and then Eddie tells her that she needed to be punished for her "bad behavior." He pecked her on the lips and told her that she had to marry him now. What a cute marriage proposal! Eddie was so serious too when he said this. Awww!
The series then shows how arduous Eddie works to earn the money for their marriage. He practically works day and night to ship goods. All the while, Gigi was supporting him psychologically and giving him inspiration to persist. Just when Eddie has earned enough money, he loses all of it because he gets into an accident and has to pay for all the lost goods since he forgot to get his truck insured. Gigi was more worried with losing him than the money. Eddie felt really bad and apologized to her, but Gigi tells him that she does not care whether she has a big house or a car. All she wanted was he. Eddie then tightly embraces her, their love ascending one level higher. I feel extremely sorry for Gigi because she had the crummiest marriage. She only donned a bright red dress and celebrated with Eddie's family. That night, Eddie felt guilty again, but Gigi repeated that she did not mind! Gigi is the most righteous woman in the whole entire series! That is why I love her so much!
After their marriage, Gigi and Eddie were inseparable. Even when Eddie's family tried to cause trouble for Gigi, Eddie stood up for her. For instance, when Eddie's family found out that Gigi had a drug addict for a father, everyone started to suspect her. One day, when Eddie's other aunt lost $3000, she immediately blamed Gigi. Gigi let the woman search her purse, unaware that Eddie had stuck $3000 in it for her own spending. Eddie comes home and tries to explain the truth, but no one believes him. He even yells at his father for not believing in Gigi and proclaims that they will move out. They do and live in a crummy room. Again, Eddie apologizes for the inconvenience and again, Gigi says she does not mind. From here on, the series shows their strong love and happiness for each other. Since Gigi had quit her saleswoman job, she now worked with Eddie in shipping goods. Each of them drove a truck, and their goal was to own their own shipping company.
Near the end, Gigi has Eddie's baby, but she needs to take medication in order to have a safe pregnancy. At first, Eddie was really mad that she did not discuss this problem with him, saying that he can only have one wife and can have a baby anytime. In the end though, Eddie supported her and made her promise that she always take her medication on time.
David and Amy
I don't much like David and Amy's relationship because it was boring. I HATED Amy in this series. That is why I will not go into much detail about it.
At first, Lily liked David because he was such a kind boss who was fair to his servants. David, though, loved Amy at first sight. By coincidence, Lily introduced Amy to David, and they began to date immediately. Lily was hurt and her self-esteem suffered once again.
After a couple of months, David proposed to Amy, and she promised. What initiated this proposal was when an acting company abducted Amy after she refused them. David found that he could not do without her. Their marriage was extremely dramatic, but it did occur. Amy then quit her acting career and tried to act appropriately in the Soong family, but with her temperament, she eventually got into a lot of arguments with them.
David also quit working for his family and looked for a job outside. He also moved out with Amy on the sacrifice of his mother's faltering health. I find that Amy is too selfish and inconsiderate of David. Why can't she just support David? Geez!
Eventually, the loss of David made his mother understand his importance. On her deathbed, she begged David to come back to work in the failing Soong company, and he, of course, promised. His greedy wife made him pick between her and his occupation. David picked his job, and Amy forced him for a divorce. She then went back to acting. David finds out that Amy has his baby, but she denies him from responsibility.
Amy's baby dies, and she blames it on David although it really is not his fault. Amy was just being stupid because she was not protecting her baby. It was her fault! She becomes a priestess and refuses any of David's approaches for her to come back to him. Near the end, after David gets into an accident, Amy discovers that her love for David still exists. David almost died in hospital, but Amy gave him inspiration. He wakes up, and they get back together.
Ga Wa and Kay Yun
Again, I will not go into much detail about their relationship, except when Eddie and Gigi are involved. After marrying Kay Yun for 8 years, Ga Wa is still allured by another woman, Ada Choi. The reason that she is dating him is because she wants to mess up the Lum family like the way Lum Ching messed up her family after having an affair with her father for 10 years. Her mom suffered all the while in her wheelchair. Every time the situation with her family gets worse, she gets closer to Wa. Eventually, she demanded he divorce his wife, which he promised.
Since Wa needs to make large sums of money to uphold his reputation as the best son in the family, he works with Savio to embezzle money from the Soong company. Savio was the big boss behind Wa's company while Wa was only the manager.
Ada wanted Wa to lose everything so she conspired with Wa to deceive Savio. Savio found out and expired their contract. By now, Wa owed hundreds of thousands of dollars of debts thanks to Ada. Furthermore, Ada wanted to dump him to enhance his sorrow.
Wa went back home to borrow money from his dad, telling him to sell the house and his seafood company. His dad refused at first, but Kay Yun found out about Wa's troubles and begged his dad to do so. He promised, and Wa developed feelings for his wife again, seeing the way she still defended for him after the way he treated her.
At the same time, Eddie, being the good son, decided to help out with his brother's troubles. He explained the situation to Gigi, but he did not have the guts to say to her that he wanted to use the money with which he had planned to buy a house for her to help Wa. Gigi, though, immediately got the message and made excuses and complained about the house, saying she did not like it that much anyways. She gave him the rental bill and told him to use the money to help his brother. Again, Eddie apologized and embraced Gigi. Gigi, again, sacrificed!
Eddie was all prepared to aid his brother with the money when some triad members came and burned down one of Eddie's trucks. Prior to this incident, Eddie had refused to pay the full amount of "protection fee" to them, which resulted in their warning for him to be careful. All that work for nothing! Eddie then returns home to tell his father that he could not help out, but without hearing the full explanation, his father starts yelling at him in his usual way. Eddie could not bear with this lecture so he left. Wa finally tells the truth to his dad after so many years. He tells him that it was he who had owed money before and that Eddie was merely a scapegoat. Furthermore, he finds out that Eddie's truck had been burnt. This incident is the turning point for Eddie and his father's relationship. His father now beholds Eddie as the good son and Wa as the bad son. I think that Eddie's father is really biased.
Before Ada could dump Wa, Wa already insisted that they separate. Ada was so shocked because she thought she had the winning hand. Wa then got back together with his wife after begging her to come back. This relationship is temporary.
Savio and Lily
I liked this relationship because Savio was so cute. I think, though, that Savio does not deserve the punishment he gets in the end. It's not fair.
Savio had married the daughter of the Soong family 3 years ago, and he had truly loved her. Now, his wife always ruined his face in public and always came home at night, drunk and dazed. One time, Savio exploded and yelled at her. His wife expressed her feelings, saying that he was not romantic and never had enough time to spend with her. Savio tried to do what she asked. Thus, he took some time off work and prepared a nice romantic evening for their anniversary on a boat. Instead, his wife left for Paris, disappointing Savio.
Lily had been working for Savio, and she had seen the type of relationship he had with his wife when she charged up to his office, demanding him of this and that. She felt sorry for him and truly wanted to help him out. Every worker talked about him, but she didn't. Consequently, when she appeared that night on the boat, Savio slept with Lily. From here on, Savio gave up on his marriage. It really is hard to blame him. Savio also swore that he would relinquish what he lost being the son-in-law to the Soong family.
He then teamed up with Ga Wa to embezzle money from the Soong Company after finding out that Ga Wa was a deceiving and clever person. They opened a company where Savio would be the big boss and Ga Wa the manager. Of course, this company would have been successful if Ga Wa, on advice from Ada, had not decided to deceive Savio too. Savio found out and expired their contract and asked Ga Wa to pay him back the money he owed.
By this time, Savio and Lily had separated a long time ago. I truly believed he loved her, but because she had a baby, he was not prepared to carry this burden. Lily was righteous and left him. Savio was sad.
At the same time, Savio, along with David's brother, had caused the Soong company to collapse. He was extremely happy because he had finally avenged himself. During this chaos, Savio divorced his wife.
In the end, an accident resulted in Savio's incapability of ever having another baby. He went back to look for Lily and his daughter, and Lily accepted him again. Again, this was temporary.
The Couple Describe (2) :
Eddie Kwan & Gigi Lai
Eddie and Gigi first meet when he witnessed her stabbing her boyfriend. Gigi was a bad girl those days and she just hung out with the wrong crowd. She ended up going to jail for a few months because of her crime. Later, Eddie becomes friends with her godfather who lives downstairs from him. When Gigi's let out of jail, she turns good again and works as a salesperson in a car dealership. She and Eddie become good pals and later they realize that they like each other. They get married but then his family finds out that she's been in jail before. His uncle's wife accuses Gigi of stealing money so they move out. Eddie and Gigi start a trucking firm which is very successful but one incident made him lose everything and they had to start all over again. However, their struggle and hard work led to an even bigger company and at the end of the series, they owned a big trucking firm.

David Siu & Amy Kwok
David met Amy through her sister Lily. Amy was an up-an-coming actress and David liked her immediately. However, he was the second son in a very old-fashioned, wealthy family and his mom didn't approve of her. Despite their troubles, they ended up getting married after a very short courtship and she withdrew from the acting industry. However, she wasn't happy living with his family and there were many problems. Finally, they moved out and David left the family business. However, his mom begged him to return to help with the failing family business. This posed as a problem for the couple and they soon got a divorce, even though they still loved each other. Amy realized that she was pregnant though and had a baby girl. David indirectly led to the death of their daughter though when he was chasing Tsang Wai Kuen (his sister's husband) because he found out that Tsang was involved in some illegal laundering of money from the company. During his fight with Tsang, they accidentally knocked over the carriage and the baby was hit by a car. Because of the death of their baby, Amy couldn't forgive David and decided to become a nun ("ci gu") at a temple. However, the day she was to officially become a "ci gu", David went to find her and got trapped in the landslide. David was in a coma and because of this incident, Amy realized that she still loved David and after he woke up, they were together again.

Lam Ka Wah, Lam Kei Yun, & Ada Choi
This was the most complicated relationship in the series. Ada Choi's father, Chu Kong, was in love with Lam Ka Wah's aunt. Many years ago, Chu Kong was on the verge of marrying his wife to marry Wah's aunt. However, Ada's mom went to find them and yelled at his aunt. She was accidentally hit by a car and paralyzed forever, hence Chu Kong couldn't divorce his wife and marry the woman he loved. Later, Ada's mom accidentally falls down the escalator when she tries to hit Wah's aunt. This incident was passed over to the next generation when Ada Choi decides to seek revenge on the Lam family. She has an affair with Lam Ka Wah, who really loves her. Lam Kei Yun starts the series as an annoying, miserly, show-off type but at the end, her character underwent a dramatic change. After she finds out that Ada is pregnant, she voluntarily divorces Wah (because she knows she can't have kids) but Ada deliberately falls down the stairs and accuses Lam Kei Yun of pushing her. Ada's plan succeeds and Lam Kei Yun is viewed as a bad person by the rest of the family. Only Gigi and Eddie believe that she's innocent. Lam Kei Yun warns them to look after the family because she knows that Ada's up to no good. Ada soon moves in with the Lam family and causes a lot of problems. She even messes with the brakes of their van, almost killing the entire family. (I'll tell the end of the series at the bottom if you want to find out, then read till the end).

Lily Chung & Tsang Wai Kuen
Lily is the youngest daughter in the family and she's very quiet. All her life, her older sister, Amy, has been better than her and because of this, she felt very pressured. Lily likes David at first, but he ends up liking her sister, so she's very sad. Later, she has an affair with Tsang Wai Kuen (who's David's brother-in-law) who treated her very nicely. She knew that the relationship would get her nowhere so she left him. (Tsang himself was inferior in David's family. His wife and her family, with the exception of David at first, treated him like dirt). She found out that she was pregnant and decided to keep the baby. Her dad was very angry with her and kicked her out of the house. Later, he forgives her though. In the end, Lily gets together with a neighbor, who has always been really nice to her and her son.
The End Describe (1) :
ICAC found out that Ga Wa had participated in embezzling money from the Soong family. Ga Wa refused to reveal Savio's name, but after discovering Savio's lack of mercy, he decided that he would not protect him anymore. He had a document that could pin Savio.
Lily heard about this document and told Savio about it. He told her to help get this document, and she agreed. Savio then blackmailed Ga Wa with his status as Lily's father. Ga Wa, who loved his sister, let Savio get the document. Ga Wa would have to go to jail now. Savio promised Lily that he would give a large sum of money to Ga Wa so that he could flee.
After getting the document, Savio and Lily decided to flee, but Lily refused to leave without giving the money to her brother first. When she finds out that Savio had no intention of giving the money to her brother, she finds out that he is a bad person. She refuses to leave with him even after Savio pleads several times. Hence, Savio fights Lily for the document and money. At this moment, David Siu also sees Savio and starts chasing him. Here is where Amy's baby dies. She just stands there and watches David chase Savio. Savio is arrested and gets sentenced to jail for 3 years. Lily eventually accepts another guy who has been courting her ever since she had a baby.
Back to evil Ada. After Ga Wa broke up with Ada, her mom died, and since Lum Ching was at the scene of accident, she blamed her immediately. Ada was so traumatized by her mom's death that she actually became nutty for a while and had to remain in the hospital.
Later on, Ada remembered what happened and swore to kill everyone belonging to the Lum family. She pretended to lose her memory so that she could be accepted into the Lum family. First, though, she had to ruin the relationship between Kay Yun and Ga Wa. She accomplished it, for she used her pregnancy to accuse Kay Yun of trying to murder her. Ga Wa did not believe Kay Yun once again, and she left because she said her heart was dead. Ga Wa then married Ada. Even Ga Wa's father accepted her.
Gigi and Eddie, though, did not like her. Even from the start, they suspected she was up to something. Ada did not like them, especially Gigi. When she had the chance, she would harm them first.
Ada blamed the death of her baby on Ga Wa's father, making him feel guilty and accepting her even more. Then, one night when Eddie cam home drunk, she claimed that he raped her when in fact, he did not even touch her. He thought that Ada was Gigi only and hugged her. This incident not only destroyed Ga Wa and Eddie's relationship, but it also caused an argument between Eddie and Gigi.
Back in their room, Gigi refused to let Eddie touch or talk to her. She hid under the bed covers, and Eddie was really mad. Their silence continued until morning.
Gigi found out that Ada was so happy even after she supposedly claimed that she was raped. She knew something was up. That evening, when Ada made a show of being afraid of Eddie, she defended Eddie. That night, Eddie was happy again, and Gigi let him touch and talk to her.
One night, when the whole Lum family was out, Gigi was attacked by Ada. She almost died because Ada threw her medication down the toilet. She also threw her ring down the toilet too, but Gigi found it again. Gigi fainted in the washroom on top of a pile of blood. It was only in the morning that Eddie found her and took her to the hospital. Fortunately, her baby was fine. Eddie found out about Ada, and wanted to kill her since she harmed his most beloved wife. Gigi, though, told him that they needed more evidence first before they would take action against her.
Ada actually revealed the truth herself. She had wanted to kill Lum Ching, but ended up killing her father. Every night thereafter, she had nightmares, and eventually, Ga Wa's suspicion aroused. He had rejected the truth that Gigi, Eddie, and Kay Yun had been trying to tell him, but now he composed a test. He teamed up with Kay Yun to scare Ada. It worked, but the evidence that pinned her was Ga Wa's tape. He had taped down everything she said during her nightmares. The police could not catch her, and Gigi had to suffer one more time before she was caught.
One night, the Lum family was celebrating their reunion, and Gigi told Eddie that she would get some beer for them. Instead, Gigi stumbled upon Ada, who was trying to set them on fire. She fought Ada, but with her pregnancy, Ada won. Gigi kept on screaming until Eddie finally heard her say that Ada was back. All members immediately rushed to save Gigi. Again, Gigi came close to dying. Ada held Gigi under duress so that Lum Ching would surrender to Ada. Eddie, of course, was really concerned with Gigi's welfare. She was bleeding in the neck because Ada was poking her with a sharp object. Somehow, Gigi was fast and pushed Ada, but Ada held onto her. They both fell over the building, Gigi hanging onto the top and Ada hanging onto Gigi's foot. All family members aided in pulling Gigi up. Gigi was bleeding profusely. Finally, they managed to pull Gigi up. Ada, though, fell down the building and died. Yay! Back at the hospital, the doctor said that Gigi's baby was safe, but she needed a blood transfusion due to extreme loss of blood. I am quite sure that Eddie must have been scared to death for Gigi. This was her second accident.
Three years pass, and the Lum family looks the same except Eddie. He looks way older, and the clothing he wears is appropriate to that of a father. Everyone is coupled, and everyone is pregnant. Furthermore, Eddie and Ga Wa have expanded their father's business. What a happy ending!
The End Describe (2) :
The ending was really exciting. Eddie comes home drunk one night and only Ada is there in the house. He mistakens Ada for his wife and hugs her. Just then, the family comes home and they think that Eddie is trying to rape her. Ada gets all pouty and cries and all so that the family believes her. Gigi is upset at Eddie but the next day, she sees Ada singing happily and realizes that something is up. Then she recalls Lam Kei Yun's words of warning. Because of this Ada tries to get even with her. One night, the entire family is out at a banquet except for Ada and Gigi. Gigi is home because she's pregnant. Ada tells the family that she has to go to Cheung Chau to go to her mom's grave. Instead, Ada comes home that night and almost makes Gigi lose her baby. Eddie comes home and finds her in a puddle of blood.

Eddie takes Gigi to the hospital and luckily she and the baby are fine. She tells Eddie that Ada tried to kill her and he almost hit Ada when she came to the hospital acting all innocent. Gigi decides not to worry the others in the family because she feels that they won't believe her anyways.

Ada diverts her plan to acting on Eddie's aunt (the one who was in love with her dad). However, her dad arrives on time and she accidentally stabs her dad and kills him. Ada is really scared and she frames Eddie's aunt for the murder. With the help of Lam Ka Wah, the family proves that Ada is the killer. However, she escapes from the police and she's on the run.

Meanwhile, David has recovered at the hospital and Amy promises to forgive him. She happily returns to his side. Lam Ka Wah and Lam Kei Yun get back together again also.

Ada shows up one night while the Lam family is at their restaurant all sitting together having a happy meal. Ada uses a chain and locks them in the restaurant and tries to set fire. Gigi sees her and chases her up the building. The Lam family run out and try to put out the fire. Then the family runs after Gigi and Ada. They're on the roof of the building and Ada holds Gigi hostage (remember that Gigi's still pregnant). Ada loses her footing and falls off the roof but grabs onto Gigi and won't let go of her. The whole family tries to grab a hold of Gigi and finally Ada falls off the building and dies. Gigi's at the hospital and she's lost a lot of blood......

The series continues three years later. Gigi had a baby girl and she's fine. The entire family chipped in and bought a new restaurant for their dad. Amy and Lam Kei Yun are both pregnant (she had surgery and she can have kids now). Happily together, they pose for a picture.
故事大網 :
《天倫》一劇是以在鯉魚門經營海鮮樓維生的林家為主幹線。多年來林家雖 偶 有小風波但家人之間倒也相安無事,但隨著家庭中成員各人不同的發展與際遇, 外 表平靜的林家終於掀起了驚濤駭浪..。 林家次子家偉﹝關禮傑飾﹞不堪林父﹝張翼飾﹞輕視,離開海鮮樓到收帳公 司 上班,因而與父親關係更形惡劣。偉在收帳過程中目睹不良少女唐可琪﹝黎姿飾﹞ 傷人,琪義父王細九﹝許紹雄飾﹞為營救琪要求偉改口供,但偉不從,使琪被叛 入 獄半年,九因此對偉充滿恨意而屢找偉麻煩。後兩人因修車興趣盡釋前嫌,偉更 拜 九為師。 林家么女紫瓊﹝鍾淑慧飾﹞考入百貨公司任電梯操作員,滿心歡喜告知家人, 但家人卻對瓊姐紫珊﹝郭藹明飾﹞遭星探發掘而高興,忽略了瓊。後瓊巧遇公司 少 東宋文俊﹝邵仲衡飾﹞,瓊被俊所吸引,更誤會俊對己有意,而邀請俊參加珊第 一 部電影的首映禮,不料俊見珊後驚為天人,展開熱烈追求,令瓊空餘傷心,竟與 俊 姊夫康明﹝曾偉權飾﹞發生不倫之戀。 俊與珊雖感情進展神速,但戀情卻遭俊家人反對,因宋家乃香江名門,宋母 ﹝ 梁舜燕飾﹞以珊非名門之後,對婚事大加阻攔。後在俊極力爭取下,宋母讓步但 希 望珊退出影壇。珊只得洗盡鉛華嫁入豪門,但豪門一入深似海,珊與宋母的衝突, 使得她與俊的夫妻關係蒙上陰影..。 琪刑滿出獄後,九全力助琪改過自新。偉見九對琪用力良苦,頗不以為然, 貌7b 為琪是天性難移,琪不甘被看清,又受到獄中好友橫屍街頭的刺激,遂痛下決心 改 過自新,且到一便利商店工作。偉原有一女友Kitty﹝崔家寶飾﹞,但Kitty卻另 結 新歡離開偉。偉在Kitty離去後十分傷心,幸得到琪加以安慰,同時琪得知在偉粗 魯的外表下,其實隱藏著真摯的感情,因而對偉情愫暗生。而偉對琪也逐漸產生 異 樣感情,卻不自知,後在琪告白下,偉了解對琪的感情,兩人終於結合而走上禮 堂 ,婚後兩人恩愛有加。 而珊、俊的感情日生嫌隙,終走上分手一途,珊並復出影壇。後俊離家自行 創業 ,與珊復合,但珊得意影壇、俊忙於創業,使兩人見面機會小,感情備受考驗, 此時 宋家事業出現危機,宋母要求俊返家,俊難捨親情而接受,珊憤而離港拍片,兩 人再 度仳離。 珊離港後,得悉已有身孕,卻心高氣傲不肯告訴俊,獨自退隱產下麟兒,不料強 褓中的兒子意外身亡,種種打擊使珊心灰意冷,決心遁入空門為尼,俊知悉後趕 至阻 止,但珊心意已決。珊遁入空門後,俊一直在她身邊守候,珊卻視俊為陌路。一 次颱 風襲港,俊為救珊而傷成植物人,珊見俊捨命救自己,再起紅塵愛念,終在俊甦 醒之 時,向佛門求還俗,與俊再續未了情。 林家在經歷連串風雨後,終現朝陽,子女和資為海重新購得海鮮樓,完成海 多年 心願..。
劇照 :